If you are interested in joining our team of editors, get in touch.
The Which Medical Device Team
Editors-in-Chief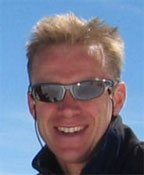 Dr Phil Haslam, MBBS, MRCP, FRCR, EBIR, Director and Editor-in-Chief
Consultant Interventional Radiologist, Freeman Hospital, Newcastle upon Tyne, UK
Phil has been a consultant interventional radiologist for over 10 years and founded Which Interventional Device in 2007. Phil's areas of expertise included uro intervention, vascular intervention, hepatobiliary intervention and GI intervention. Phil trained in Newcastle upon Tyne, was lecturer in IR at the College of Surgeons and Beaumont Hospital in Dublin before returning to Newcastle in 1999. He has a keen interest in technology and medical devices.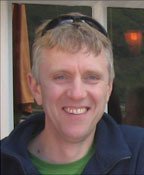 Mr Craig Gerrand, MB ChB, FRCSEd (Tr and Orth), MD, MBA, Director and Editor-in-Chief
Consultant Orthopaedic Surgeon, Royal National Orthopaedic Hospital, Stanmore, UK
Craig Gerrand has been a Consultant Orthopaedic Surgeon since 2001. Initially working at Newcastle Upon Tyne Hospitals, and then from 2018 at the Royal National Orthopaedic Hospital, Stanmore, UK. His clinical and research interests are in the management of bone and soft tissue tumours, joint replacement and, of course, medical devices. He completed an MBA from Newcastle University Business School in 2009, with a dissertation on innovation in health.
Interventional Radiology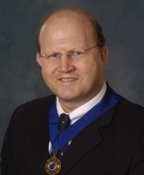 Professor Anthony Watkinson, BSc MSc (Oxon) MBBS FRCS FRCR, Specialist Editor: Interventional Radiology
Consultant Interventional Radiologist, The Royal Devon and Exeter Hospital, UK
Tony initially trained in Surgery, completing his FRCS in 1988 before becoming interested in the emerging field of Interventional Radiology/Image Guided Surgery. In 1993 he became Professor Andy Adam's first Interventional Fellow at Guys and St Thomas's Hosptials. He took up a post as Consultant Interventional Radiologist and Senior Lecturer at the Royal Free Hospital, London working there from 1994-2002. After eight years working on all aspects of IR, he moved to Exeter in the South West of England in 2003, establishing programmes in EVAR, TIPS, RFA, TACE and treatment of AVM's.
Tony has held several positions within the British Society of Interventional Radiology including Chairman of the education committee 1999-2001, Secretary 2001-3, Vice-President 2003-5 and President from 2005-7. He is currently a council member of the Royal College of Radiology serving from 2008-11. He has been involved in CIRSE for many years and has served on the membership and Scientific Programme committees
He is author, editor or co-editor of 13 books on Interventional Radiology. He has published over 140 scientific publications, 22 book chapters and 17 review articles. Research work to date has centered around collation and interpretation of clinical data. Future aims include continued evaluation of new techniques and emerging technologies in the field of Interventional Radiology.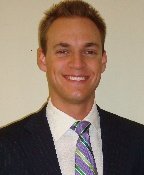 Dr Sebastian Mafeld, MBBS, Associate Editor: Interventional Radiology
Specialist Registrar Radiology, Northern Deanery, UK
Sebastian Mafeld graduated from Newcastle Medical School in 2009 and completed his foundation training in the Northern Deanery. He is passionate about advancements in medical technology as well as the evolving role of the internet and social media in medicine.
Sebastian is the founder of newsradiology.com and a co-founder of UK Endovascular Trainees (UKETS). For more information about Sebastian or to connect please visit his LinkedIn profile.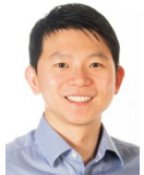 Dr Alfred Tan,
Fellow in Interventional Radiology
Alfred graduated from the University of Glasgow in 2010 and went on to complete the academic foundation programme in Glasgow.
In 2012, he entered the West of Scotland Radiology training scheme and was subsequently appointed as an interventional fellow in 2016.
He has a wide interest in both vascular and non-vascular IR procedures but is particularly keen on HCC embolisation techniques and lower limb angioplasty.
He is a firm believer of the potential of social media to help raise the profile of IR to the next level.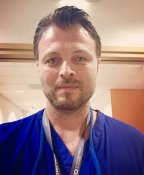 Dr Gregory Makris, Specialist Editor: Interventional Radiology
Fellow in IR, Oxford University Hospital
Gregory graduated from the medical school of Athens in 2007 with a distinction and then moved to the UK to do a Ph.D in vascular surgery and imaging at Imperial College of London.This was followed by an Academic Clinical Fellowship at Cambridge University and a National Training Number in Clinical Radiology. Greg is currently a senior specialty registrar and interventional radiology fellow at Oxford University Hospital.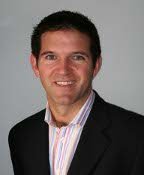 Dr Dominic Fay, Specialist Editor: Interventional Radiology
Consultant Radiologist, Royal United Hospital, Bath, UK
Dominic Fay trained in interventional radiology in Newcastle upon Tyne, UK and Vancouver, Canada before becoming a consultant in Bath UK in 2005. He has a diverse practice encompassing all aspects of vascular, urological and GI intervention but with particular interests in fibroid embolisation and interventional uroradiology. He is currently a training programme director for the Severn School of Radiology.
Orthopaedics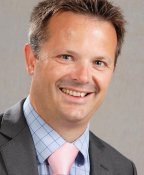 Mr Simon Tilley, Specialty Editor Lower limb and trauma
Consultant Orthopaedic Suregon
Simon is a consultant orthopaedic surgeon with specialist training in trauma and hip and knee replacement surgery. He trained at University College London, completed his basic surgical training in Wessex in 2002 and then spent six months working at the Royal National Orthopaedic Hospital in Stanmore, London. Following this he worked as a research registrar at Southampton General Hospital and completed a doctorate (DM) for his thesis on the use of stem cells in orthopaedic surgery. He joined the Wessex Orthopaedic training programme in 2005 and after three fellowships was appointed as a consultant in 2012. He has a particular interest in complex and revision hip and knee surgery and is the orthopaedic lead for the Fragility Fracture Unit based at Southampton General Hospital. He is actively engaged in Beyond Compliance evaluation of new hip and knee prostheses.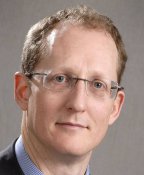 Mr Alistair Phillips, Specialist Editor upper limb
Consultant Orthopaedic Suregon
Alistair Phillips was born in the UK and completed his medical training in London. He moved to Devon and Cornwall for his Higher Surgical Training in Trauma & Orthopaedics and now specialises in Major Trauma with a sub specialist interest in the hand, wrist and elbow. He completed Fellowships in the Pulvertaft Hand Unit with his mentors Carlos Heras-Palou and Chris Bainbridge and then University Hospital Southampton, where he now works.
He has a special interest in Walant (Wide Awake Local Anaesthesia No Tourniquet) and did further fellowships in Canada on the subject. He has built the Charitable website Walant.Surgery as an educational hub and runs an Editorial team of 8 surgeons from 7 different counties to promote the technique. In 2019 he will be Faculty in the inaugural Walant UK course and also one of three keynote speakers at the combined Belgian and Dutch Hand Society National conference.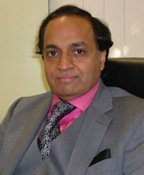 Mr Malik Siddique, Specialist Editor: Foot and Ankle Orthopaedics
Consultant Orthopaedic Surgeon, Freeman Hospital, Newcastle upon Tyne, UK
Malik Siddique has been a Consultant Orthopaedic Surgeon at the Freeman Newcastle since 2000, having completed fellowships in Texas, Stanmore in London and Zurich. He has a keen interest in foot and ankle surgery, teaching and research and is a recognised expert in ankle replacement.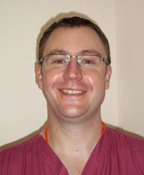 Mr Dave Cloke, Specialist Editor: Upper Limb Orthopaedics
Orthopaedic Surgeon, North Tyneside General Hospital, UK
Background information: Newcastle Medical School and Northern region trainee, Sheffield Shoulder and Elbow Fellow, member of British Shoulder and Elbow Society and Faculty of Sports and Exercise Medicine, Tutor Sports Medicine at Bath University. Dave's areas of interest include shoulder and elbow trauma, arthroscopy and joint replacement while his research interests include shoulder and elbow surgery and football injuries.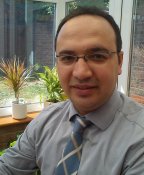 Dr Firas Arnaout MD MRCS MSc, Specialist Editor: Trauma & Orthpaedics
Speciality Doctor in Trauma & Orthopaedics at Worcester Royal Hospital, UK
Firas became a Member of the Royal College of Surgeons in 2007 and completed Masters programme in Trauma & Orthopaedics Health Sciences from Warwick University in 2011. His experience includes general trauma & joint arthroplasty with involvement in editorials with Orthopaedic Products News, Oxford University, PasTest and OrthoGuidance.com.
Cardiology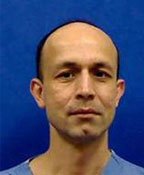 Dr Azfar Zaman, BSc MBChB MD FRCP, Senior Editor: Cardiology
Consultant Cardiologist, Freeman Hospital, Newcastle upon Tyne, UK
Azfar was appointed Consultant Cardiologist to Freeman Hospital and Newcastle University in April 2001 and awarded Honorary Readership in 2008. Following undergraduate training at Leeds University Medical School, he completed postgraduate training in cardiology at regional centres in Leeds, London and Cardiff in the UK. During his tenure as senior registrar, he was a Fulbright scholar and British Heart Foundation International Fellow to Mount Sinai Medical Center, New York. Azfar's clinical expertise is in the field of percutaneous coronary intervention. He performs over 500 cases annually using all adjunctive devices (IVUS, rotablation, laser, pressure wire). In the last year he has gained expertise in Transapical Aortic Valve Implantation using the Edwards Sapien devices.

As consultant, he has maintained an interest in clinical research with a particular interest in atherothrombosis in the diabetic population and non invasive imaging. He has over 50 publications in peer reviewed journals. In 2007 he secured a British Heart Foundation Clinical Research Leave Fellowship to support his research activities for a period of 3 years.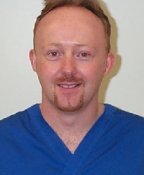 Dr Douglas Muir, MB ChB, FRCP, Specialist Editor: Coronary Intervention
Consultant Interventional Cardiologist The James Cook University Hospital Middlesbrough, UK
After qualifying in 1992 from the University of Glasgow, Dr Muir trained in Glasgow and Manchester. Following the completion of a transradial PCI fellowship in Amsterdam, he was appointed as a Consultant Interventional Cardiologist in Middlesbrough, UK, in 2004.
Dr Muir's major clinical interests are in complex PCI: LMS, rotational atherectomy, CTO and TAVI. A proctor and faculty trainer for the Edwards Sapien TAVI system, he has a strong interest in procedural technologies which allow more complex procedures to be undertaken in safer and more reliable ways.
Anaesthesia & Critical Care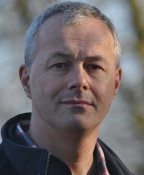 Dr Ian Nesbitt, MBBS, FRCA, DICM(UK), FFICM, Senior Editor: Anaesthesia & Critical Care
Consultant in Anaesthesia & Critical Care, Freeman Hospital, Newcastle upon Tyne, UK
Ian Nesbitt qualified with honours from Newcastle Medical School in 1991 and subsequently trained in the UK, Australia and New Zealand. He currently works in the Freeman Hospital, Newcastle as a consultant in Anaesthesia & Critical Care. He is also a member of the Territorial Army, with regular deployments overseas.
Ian is on the Editorial Board member for several journals, acts as an advisor to NICE (technology assessment section) and is a Faculty of Intensive Care Medicine Examiner.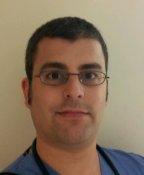 Dr Jeremy Hyams , MRCS(Ed), FRCA, Associate Editor: Anaesthesia, Critical Care, Pre-Hospital Emergency Medicine
ST6 Anaesthesia, Freeman Hospital, Newcastle upon Tyne, UK
Dr. Jeremy Hyams currently work as an Anaesthetic Specialty Trainee in the Northern Deanery and has done so since 2006. Prior to this, he undertook 3 years of surgical training, obtaining his MRCS(Ed) in the process. Dr. Hyams has worked in the Pre-Hospital environment since 2004, providing medical cover at over 90 events including airshows, concerts, cage-fights, motorsport races, horse trials and many others. He is the Managing Director of Sport Doctors UK and the Clinical Director for ShowMed – both of these companies provide experienced staff for medical cover at events across the UK.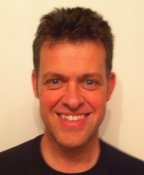 Dr Peter Young, MD, FRCA, MB, ChB, Editor: Anaesthesia & Critical Care
Consultant in Anaesthesia & Critical Care, Queen Elizabeth Hospital, King's Lynn, UK
Dr Young is a Consultant in Anaesthesia & Critical Care at the Queen Elizabeth Hospital, King's Lynn, UK. He trained at Edinburgh Medical School (1985 - 1990) and subsequently worked in Edinburgh, Leeds, Norwich, Cambridge (UK) and in Christchurch (NZ). He completed his MD dissertation (University of East Anglia, UK) in 2000, on Pulmonary Aspiration in Mechanical Ventilation. Research interests include preventing ventilator associated pneumonia and the development of a number of medical devices engineered to improve patient safety.
Dr Young is the inventor of the Pneux (LoTrach) endotracheal and tracheostomy tube and cuff pressure controller, a system which cleanses the upper airway structures by high volume saline irrigation and reduces VAP by eliminating pulmonary aspiration in the critically ill.