Description
From PneumRx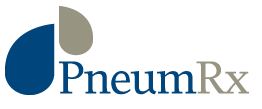 The RePneu is a lung volume reduction coil which offers an alternative to traditional surgery. It is a new, minimally-invasive treatment designed to improve lung function, exercise capacity and quality of life for people with advanced emphysema.
The coil acts by a simple mechanical action of tissue compression and the desired effects are therefore achieved without collateral ventilation interfering with treatment outcome.Most endoscopic treatment methods focus only on reducing lung volume by blocking or destroying parts of the emphysematous lung.
PneumRx's approach was to develop a technique to help restore elastic recoil in healthier regions while simultaneously achieving lung volume reduction of highly diseased areas of the lung. The re-tensioning effects of the RePneu Coil also tether small airways, helping to hold them open and preventing airway collapse during exhalation.
The manufacturer provides that the coils are made of Nitinol and programmed with shape memory which means that after being straightened for insertion into the lung, they gather up and compress the diseased lung tissue surrounding them as they return to their original shape. The coils improve lung function in three ways:-
- Coils compress diseased tissue which provides room for healthier tissue to function;
- Coils retension adjacent parenchyma helping to restore the lung's natural elasticity enabling the lung to more efficiently contract during the breathing cycle;
- Coils tether open small airways preventing airway collapse during exhalationwhich reduces air trapping and hyperinflation.
Click here to read PneumRx's description on how the device works and to view an explanatory video
Click here to view the manufacture's brochure which provides full details about the device