Description
From Which Medical Device
The AZUR CX Peripheral Coil System from Terumo is a newer version of the manufacturer's AZUR Peripheral Hydrocoil System. Terumo say that this is a unique balance of coil design and Hydrogel technology for a wide range of procedures. It is available in 2mm and 3mm sizes for small vessel embolisation. Designed to form a solid core, the system enables expansion between the gaps with Hydrogel that will not be absorbed by the body. Being soft feel, it enables up to 30 minutes repositioning time: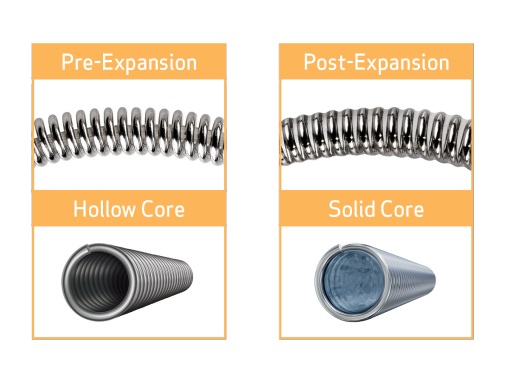 The coil allows precise positioning and placement and minimises the need for catheter manipulation due to its unique design. In a nutshell, The AZUR enables clinicians to treat a wider range of patients and offers the potential to user fewer coils.
Small Vessel Embolisation: gastrointestinal bleeds, pre-Y-90 embolisation, prostate artery embolisation, other pelvic vasculature embolisations.
Large Vessel Embolisation: internal Iliac procedures, pelvic congestion syndrome, varicocele embolisation, peripheral aneurysms, arteriovenous malformations.