NICE publishes guidance on use of the PleurX Catheter Drainage System for patients with treatment-resistant recurrent malignant ascites
Published date : 28 March 2012
Article date : 28 March 2012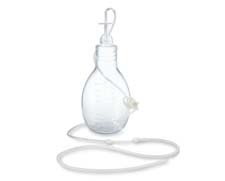 The National Institute for Health and Clinical Excellence (NICE) has recently published final guidance supporting use of the PleurX catheter system from CareFusion. The report suggests that the catheter drainage system could help improve patients' quality of life, reduce complications and result in significant financial savings for the NHS.
The assessment, carried out through NICE's Medical Technology Evaluation Program, concluded that the PleurX system should be considered for use in all patients with treatment-resistant recurrent malignant ascites.
The PleurX catheter drainage system is inserted into a patient's abdominal space and enables fluid build-up to drain out into a vacuum bottle. This process can be carried out by the patient, in their own home, potentially eliminating as many as 15 days per month of additional hospital-based treatment for those requiring such fluid drainage procedures.
Access a PDF of the NICE guidance document 'PleurX peritoneal catheter drainage system for vacuum assisted drainage of treatment-resistant recurrent malignant ascites'
here
.
Find out more about the PleurX catheter drainage system from CareFusion
here
.
Back to Listings