Fewer 'unnecessary' shocks with Cameron Health's S-ICD defibrillator
Published date : 22 June 2012
Article date : 22 June 2012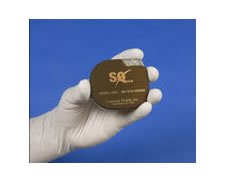 Data obtained from an ongoing clinical trial (the EFFORTLESS study), has revealed a 50% reduction in incidence of inappropriate shocks delivered by Cameron Health's under-the-skin defibrillator since the device gained FDA circulatory devices panel recommendation in April this year.
The study, reported at the recent Cardiostim conference in France, reveals that the incidence of unnecessary shocks delivered by the S-CID has halved to 7%, a result thought to be attributable to the longer cardiac event response times of the Cameron Health S-ICD in comparison to standard implantable cardiac defibrillators. Yet while Cameron's S-ICD delivered response times of longer than 18 seconds in 12% of the 219 cases studied, it always responded in time when life-saving therapy was needed, discharging shock for abnormal heart rhythms reversal in 100% of cases.
Dr Gust Brady, credited with the invention of the Cameron Health S-ICD, also believes that the improved rate of unnecessary shocks may be due to improved clinician understanding of the device. Dr Brady suggests that in previous clinical trials, the device may have been implanted in patients with heart rhythms outside of the preferred pattern recommended by the manufacturer, leading to false-positive shocks. Failure to effectively define the types of rhythms the device should consider dangerous through ineffective clinician programming of the S-ICD's shock zones is another probable cause of previous inappropriate shock occurrence.
More information about the ongoing Cameron Health Post Market S-ICD Registry (EFFORTLESS) study is available
here
.
Rate, review and find out more about the Cameron Health S-ICD
here
.
Back to Listings