Study aims to compare stent apposition rates in STENTYS Self-Apposing Stent and Medtronic Resolute drug-eluting stent
Published date : 27 June 2012
Article date : 27 June 2012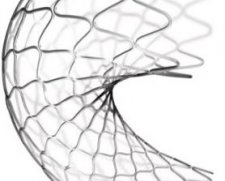 A prospective, randomized, multi-center study comparing stent apposition in patients suffering from ST-elevation Myocardial Infarction has been launched this month by medical device manufacturer STENTYS.
The APPOSITION IV study will recruit 150 heart attack patients into two treatment groups: patients treated with the STENTYS Self-Apposing Stent and those receiving therapy with Medtronic's Resolute drug-eluting stent. The results - a comparison of stent apposition rates at four or nine months post-treatment - are expected to be announced in 2013.
Stent malapposition has previously been noted as a potential risk of conventional drug-eluting stent usage. Linked to occurrences of stent thrombosis and subsequent adverse clinical events including stent re-clotting, recurrence of heart attack and possible eventual death, the potential to improve apposition rates would be highly desirable to Cardiologists considering therapeutic options for the treatment of acute myocardial infarction.
STENTYS are hopeful that the new Self-Apposing Stent will significantly reduce, or eliminate, the risk of stent malapposition by fitting snugly to the blood vessel contour and then adapting to anatomic changes in the arteries during the post-infarction phase. STENTYS hopes to gain CE mark status for this device in 2014.
Find out more about the Medtronic Resolute stent
here
.
Back to Listings