The best medical device of 2010?
Published date : 14 December 2010
Article date : 14 December 2010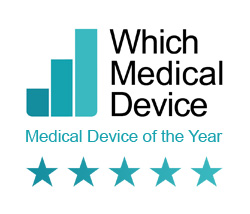 Good products and services deserve to be acknowledged and rewarded, so Which Medical Device is ending 2010 by asking our members and friends to vote for our Best Device of the Year award and identify the crucial medical device that you can't live without.
Can you think of a device that stands out because it is simple to use, because it does the job better than any other, because it is innovative or, most importantly, because it transforms the lives of patients?
While we've got some definite ideas about contenders, I'm sure that there's plenty more to recommend as well. So over the next fortnight, we'll be looking for your suggestions for worthy winners in this area.
There's no restriction on which medical discipline or type of device so please let us know your nomination by contacting us with one sentence saying why you think your device is a worthy of an award, our expert panel of judges will then pick the best of the rest and publish the results over the Christmas and New Year break.
Back to Listings