Device of the Year 2010 - winners announced!
Published date : 18 January 2011
Article date : 18 January 2011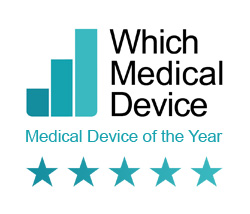 We ended 2010 by asking our members and friends to vote for our Device of the Year award and identify the crucial medical device that you can't live without. We're delighted to announce the winners in the categories of Interventional Radiology, Orthopaedics and Cardiology. Many thanks to those of you who nominated devices.
Interventional Radiology
First place goes to Ardian's Symplicity Catheter System. A novel method of renal sympathetic denervation by catheter delivered RF ablation, this device caused a stir in late 2010 with the publication in The Lancet of the Symplicity HTN-2 Trial. We feel this device, and devices like it, have the potential to transform the lives of millions of people with resistant hypertension.
The runner up is the DC bead from Biocompatibles - a way of delivering targeted chemotherapy to colorectal liver metastases with reduced toxcity compared with standard TACE, thus prolonging many patients' lives.
Orthopaedics
The winner in the Orthopaedic category was the Exeter hip from Stryker, recognising the fortieth anniversary of the first implantation and a million hips implanted worldwide. There is no doubt that the device has transformed the lives of patients and its results continue to exceed those of others.
The runner up was the ACCIS hip from Implantcast. In a year in which the shine went off metal on metal bearings, the innovative ACCIS hip technology offers a ceramicised metal-on-metal articulation which avoids the release of metal ions, offering an alternative option to hip resurfacers everywhere.
Cardiology
We have joint winners in the cardiology category - two TAVI (transcatheter aortic valve implantation) devices. The SAPIEN from Edwards Life Sciences and Medtronic's Corevalve represent a quantum leap forwards from open-heart surgery to a percutaneous approach and our Cardiology editor was unable to separate them on performance.
The runner up is the GuideLiner from Vascular Solutions - a rapid exchange, highly flexible guiding catheter allowing excellent support for stent delivery close to the lesion.
Have you used any of the winning devices? Let us know your opinion by submitting a short review.
Back to Listings