JACC study suggests increase in CeV events after TAVI
Published date : 10 January 2012
Article date : 10 January 2012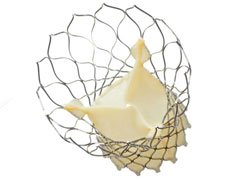 A study in the Journal of the American College of Cardiology found that the incidence of CeV events is highest within 24 hours of TAVI, but this risk may remain elevated for up to two months.
Patients who underwent TAVI were evaluated at baseline, at discharge, at 1 and 6 months, and yearly. Dr John Webb and colleagues at St Paul's Hospital in Vancouver concluded that their findings may have implications for patient selection and antithrombotic strategies.
The full report can be found here.
Find out more about the CoreValve device featured in this study here.
Back to Listings