Device of the Year 2011 Winners Announced!
Published date : 16 January 2012
Article date : 16 January 2012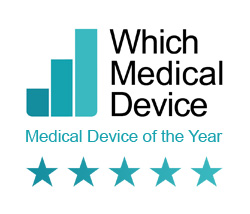 We're delighted to announce the winners of the 2011 Which Medical Device of the Year Awards!
At the end of 2011 we asked our members to tell us the medical devices you simply can't live without. Our judging panel enjoyed reading your nominations for the most significant, innovative and invaluable devices, and we are delighted to announce the winners in the categories of Cardiology, Interventional Radiology and Orthopaedics.
Many thanks to those of you who nominated devices and congratulations to Olof Brandone who has won six months' free online subscription to SAGE journals online, courtesy of our partner SAGE.
Have you used one of these winning devices? Share what you think by adding a review. You can also join the conversation on Facebook, Twitter and Linkedin.
Dr Phil Haslam & Mr Craig Gerrand
Editors-in-Chief
And the winners are...

Cardiology
CrossBoss CTO Catheter
BridgePoint Medical


Our Senior Editor for Cardiology Dr Azfar Zaman commends this novel piece of technology with a good success rate in opening chronic occlusions: "it is a quantum leap in the world of CTOs". Find out more

Interventional Radiology
Amplatzer Vascular Plug II
St Jude Medical

Our judges agreed this device provides easy, fast vessel occlusion replacing the use of multiple coils, and it is an invaluable device in emergency situations. Find out more

Orthopaedics

ALM Pelvic Replacement
Stanmore Implants


Additive layer manufacturing is likely to make a significant impact on the orthopaedic device industry in the next few years, and the convergence of digital technologies in imaging, surgical navigation and implant manufacture offers the promise of new, innovative solutions for patients. Find out more
Runner-up awards


Cardiology (joint runner-up)
SAPIEN Transcatheter Heart Valve
Edwards Lifesciences




Cardiology (joint runner-up)
The judges couldn't decide between these two devices, which have both stood 'the test of time'. The medium term (five years) performance of both valves is sufficiently robust to hope that TAVI may well become the first preferred option in patients with aortic stenosis. Find out more


Interventional Radiology
Acculis Microwave Tissue Ablation (MTA) System
Microsulis


This device provides rapid tumour ablation with predictable zones and anecdotally less pain than radiofrequency ablation. Find out more


Orthopaedics
GENESIS II Total Knee System
Smith & Nephew


Our Orthopaedics runner-up award goes to the GENESIS II Total Knee System, in recognition of the high-flexion variation which may be of benefit for patients, particularly those who need to kneel. Although there is some debate about this, the Genesis II total knee system is our runner up because of the proven impact it has had on the lives of many patients, with over 5,000 implantations in the England and Wales National Joint Registry in 2011. Find out more
Special Commendations

Cardiology
In Cardiology, special mention is given to the WATCHMAN device from Atritech, which has the potential to improve lives by stopping the need for warfarin in patients with atrial fibrillation, and the ABSORB Bioresorbable Vascular Scaffold manufactured by Abbott Vascular, which we believe is the 'next generation' for stents: it promises much but needs to deliver.

Interventional Radiology
In Interventional Radiology, the judging panel also praised the NanoKnife System from AngioDynamics which promises to provide tumour kill whilst maintaining the integrity of blood vessels and other structures close to the tumour, allowing ablation in previously untreatable situations.
Recognition is also given to Gore's EXCLUDER AAA Endoprosthesis. Our Specialist Editor Dr Andrew Platts praises this timely reworking of a great EVAR device, which uses the C3 delivery system: "still the same graft with ultra low migration and limb occlusion rates, but no longer the terror moment when you pull the string!"

Orthopaedics
Finally, our Orthopaedics judges awarded a special commendation to the KnifeLight manufactured by Stryker, an innovative product which allows surgeons to perform carpal tunnel release without either a traditional open approach or an endoscope by means of an illuminated knife. We liked the simplicity of the idea and the fact it appears to be safe and has published results.
The judges also applauded the Ceruleau Probe from NuOrtho: the only available probe (that we know of!) that allows the debridement of damaged cartilage without injuring healthy tissue and which can be connected to pre-existing electrosurgery machines. Although the long term clinical benefit remains unproven, we liked the principle that normal tissue should not be damaged during surgery, and the preclinical studies that showed this device is different to others on the market.
Back to Listings