Medtronic completes enrollment of extreme risk patient group in CoreValve trial
Published date : 25 January 2012
Article date : 25 January 2012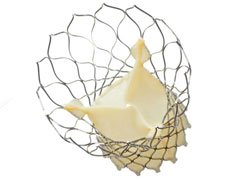 Medtronic has announced the completion of the company's patient enrollment in the extreme risk study in its CoreValve U.S. Trial. The company also received FDA approval for an extended investigation (under the FDA's Continued Access Policy) to continue enrolling extreme risk patients under a Continued Access Study protocol.
David H. Adams, M.D., chair of the Department of Cardiothoracic Surgery at The Mount Sinai Medical Center and national co-principal investigator of the CoreValve U.S. clinical trial said, "The CoreValve Trial investigators are very encouraged by our experience using the investigative CoreValve system to treat patients with severe aortic stenosis, and we are eager to fulfill the requirements of the Trial in hopes of offering the valve to more patients in the future."
Read the full release from Medtronic here.
Find out more about the CoreValve device here.
Back to Listings