MHRA issue field safety notice for Biosense Webster CARTO 3 System
Published date : 22 February 2012
Article date : 22 February 2012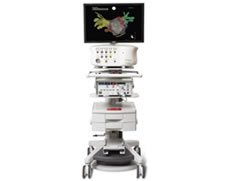 The MHRA has issued a field safety notice for the CARTO 3 System which may be susceptible to ablation radio frequency interference through certain interconnected cable configurations. The issue can manifest itself as a jumping or disappearing catheter icon or error messages during ablation.
Biosense Webster have issued a statement identifying the root cause of the issue as a newly introduced Patient Interface Unit (PIU) Backplane card, which is more sensitive to radio frequency interference. Biosense Webster is contacting institutions supplied with one of the affected CART 3 Systems with the new backplane card and will provide alternative equipment.
Read the full letter from Biosense Webster here.
Find out more about the CARTO 3 System here.
Back to Listings